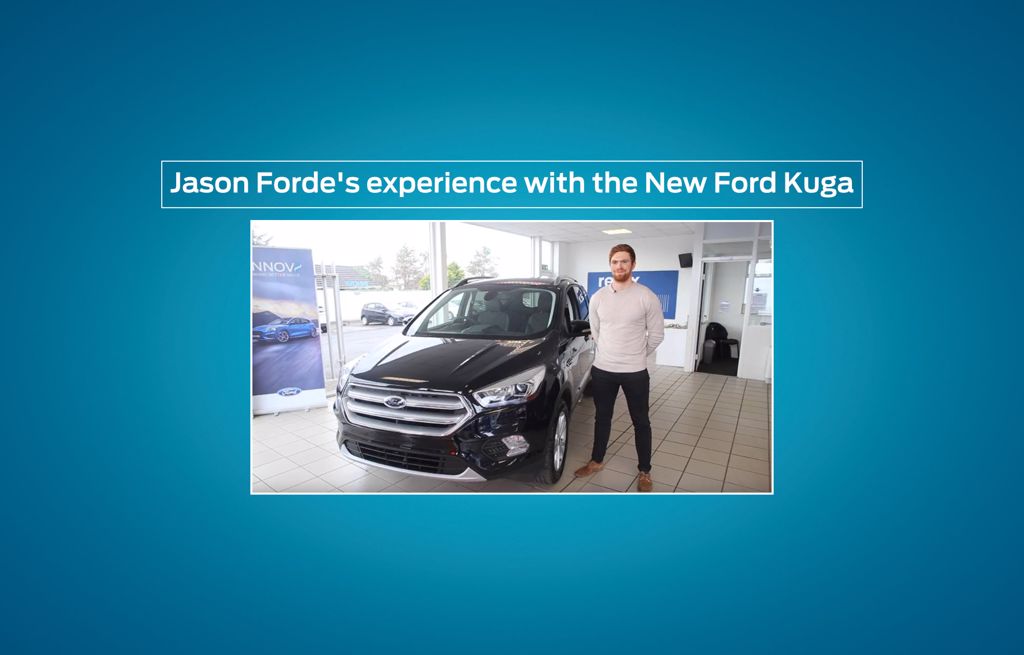 Jason Forde drives the All-New Kuga
Lyons of Nenagh had the pleasure to welcome yet another member of the Irish Senior Hurling Team.
Jason Forde had fun test driving the All-New Kuga and has shared his experience in the video below:
Jason Forde describes the Kuga as the SUV "that couldn't be any better" and describes the design as a "sleek machine".
He also points out the technology that the All-New Kuga has to offer, such as the 8" touch screen with DAB radio. He was also a great fan of the Apple and Android Car Play, as it lets him connect his Spotify, so that he can listen to his own music whilst driving. Furthermore, Jason really liked the auto-LED lights and wipers, for those times when he is in a rush. The boot also offers the perfect space for all the hurling equipment, even when he doesn't have a hand free to open it, the boot is electric and allows easy loading.
To sum it all up, he states "It's a Ford, it has to be fabulous!"
Want to experience the All-New Kuga yourself?
Get in contact with us today or come in to our showroom to experience the SUV, "that couldn't be better".
Would you like to know about Donagh Maher's experience with the All-New Ford Focus? Click here to find out more.