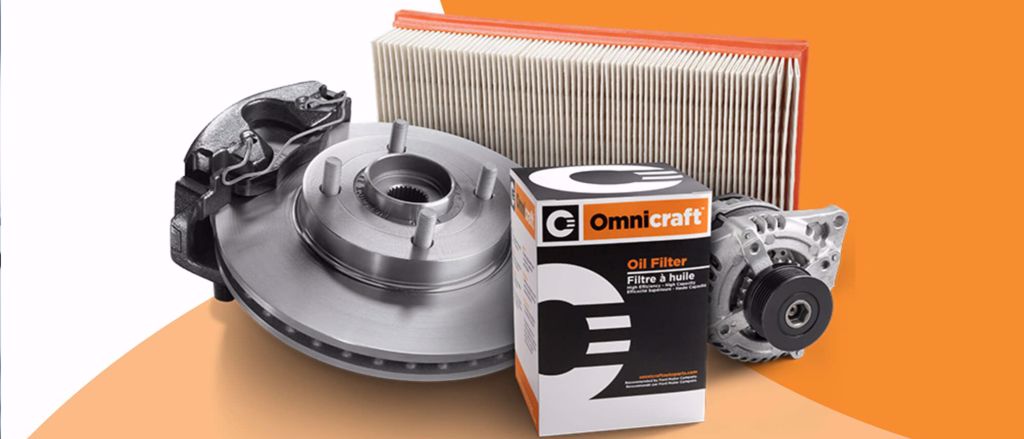 Omnicraft™ at Lyons of Nenagh
Meet Omnicraft™
The Newest member of the Ford family of parts.
Omnicraft™ is the newest member of the Ford family of parts. Combined with Motorcraft® , complete vehicle coverage is now available from one source – Ford. With over a century of parts heritage to build upon, Omnicraft and Motorcraft are quality choices for your car offering the best value.
The product portfolio includes:
Brake pads
Brake discs
Alternators
Starters
Oil filters
Fuel filters
Screenwash
Air filters
AdBlue®
Shock Absorbers
Batteries
Cabin filters
Wipers
The Omnicraft™ Advantage
We've built our reputation on high quality parts that are priced right. Now, Omnicraft carries on that tradition with high quality replacement parts for all the major brands.
• Available for almost all vehicles
• Delivers quality fit and competitive pricing
• Offers competitive warranty
• Convenient one stop availability from Ford
• Tested to provide performance and long-life reliability
• Backed by Ford Motor Company
Next Day Nationwide Delivery* on all Omnicraft orders with DPD.
To find out more, please contact our Ford Parts Department directly on 06733442 or email [email protected]
Omnicraft™ is available at both Lyons of Nenagh and Lyons of Limerick.
Email or Call Me Back Book an Appointment Book a Service
*Terms and Conditions apply.