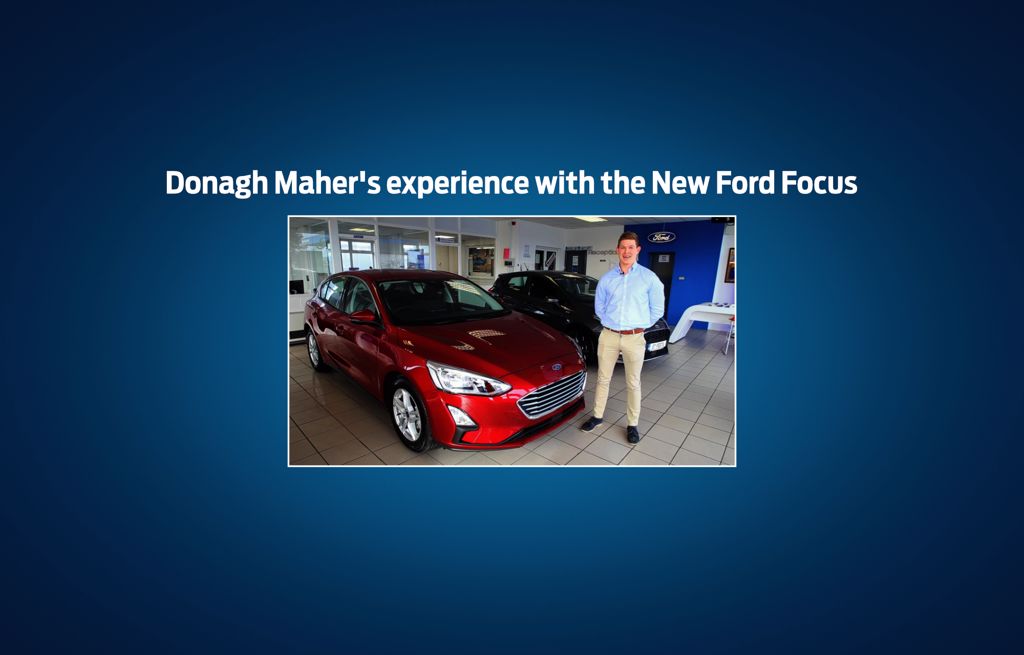 Donagh Maher test drives the All-New Focus
Lyons of Nenagh had the pleasure to have Donagh Maher test drive one of our All-New Ford Focus.
Find out what he had to say about his experience in the video below:
He describes the Focus as "a pleasure to drive" and that the "handling is amazing".
Furthermore, he points out the main features of the vehicle, such as the lane-keeping aid or the pre-collision assist, which he "would like to have on the field."
The All-New Focus also comes with a heated windscreen and a winter pack, which includes not only heated seats but also a heated steering wheel.
Like to link your phone to your car? Not a problem.
The Focus comes with Android- and Apple Car Play!
So what are you waiting for? Follow the footsteps of Donagh Maher and come by for a test drive today!
Would you like to know about Jason Forde's experience with the All-New Ford Kuga? Click here to find out more.