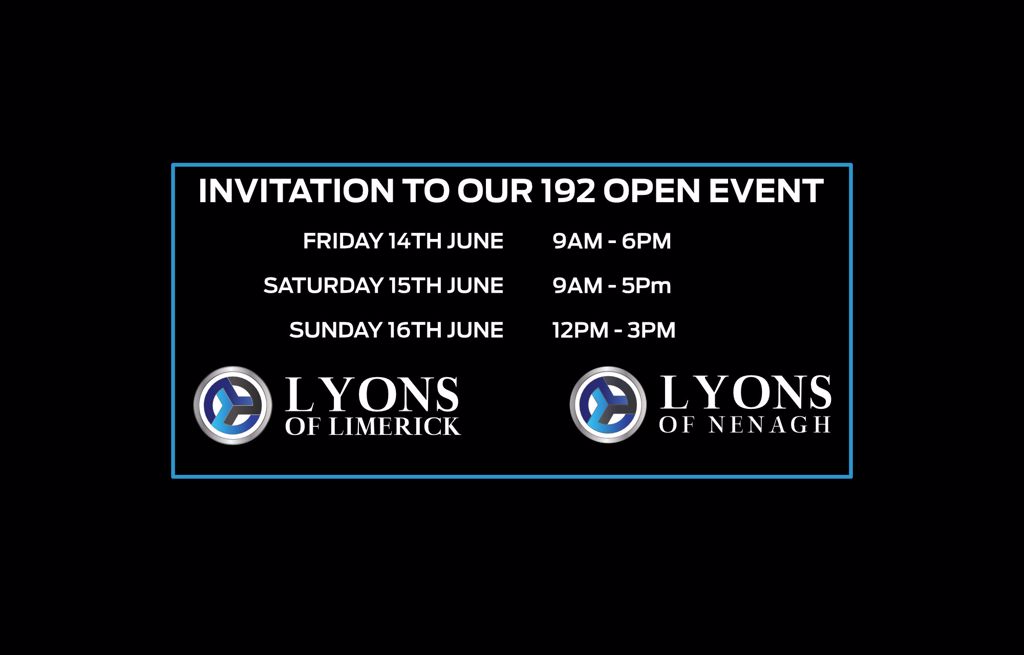 14th - 16th June: Big Open Event at Lyons of Nenagh
Lyons of Nenagh is excited to invite you to their open Event for 192!
Friday 14th June: 9am - 6pm
Saturday 15th June: 9am - 5pm
Sunday 16th June: 12pm - 3pm
Throughout the weekend you will get the chance to look at all the new 192 models!
WIN €2,000
You can win your deposit back to the value of €2,000 for one lucky customer on 192 cars booked with a deposit at the open event!!
The team at Lyons of Nenaghis looking forward to welcoming you this weekend!
News